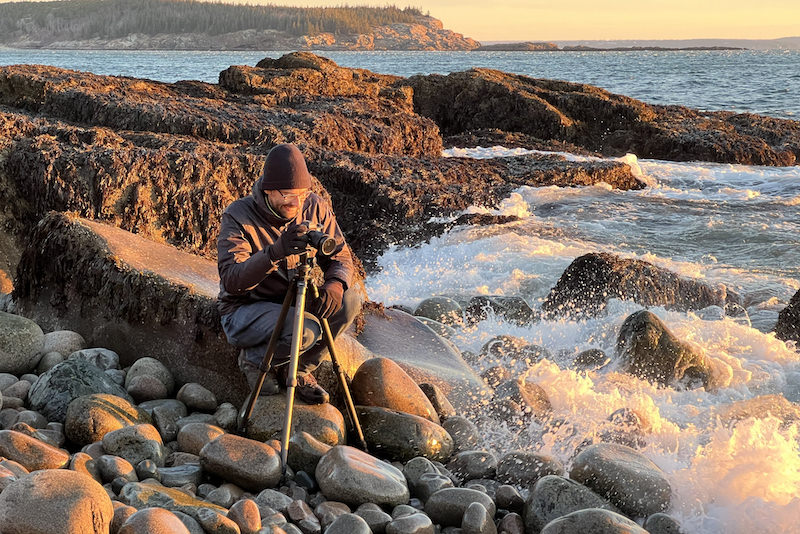 I'm a landscape and adventure photographer from Cape Cod, MA.
I was born and raised on the Cape. My interest in photography started in the darkroom with black and white film photo classes in high school. I moved to Bozeman, Montana for skiing, landscape photography, and also college.
After four years of Yellowstone and the Tetons, Bridger Bowl, and Big Sky I moved back east. I now live back on the Cape with my family and am a full time landscape and adventure photographer.
I love the diversity of the landscape in New England. Within a couple hours drive we have sandy beaches, rocky coastline, lighthouses, mountains, and forests. I spend as much of my time as I can exploring the wild places in New England and beyond. In the last couple years I've also traveled to Oregon, Florida, Utah, and Iceland.
If you'd like to keep in touch, you can sign up for my monthly newsletter. I write about my adventures, share new photos, and try to include free phone wallpaper and at least one dog photo per issue. You can sign up here: David Howland Photo Newsletter.
Contact Me
If you have any questions, please feel free to drop me a message using the form below. I'll respond as soon as I can.