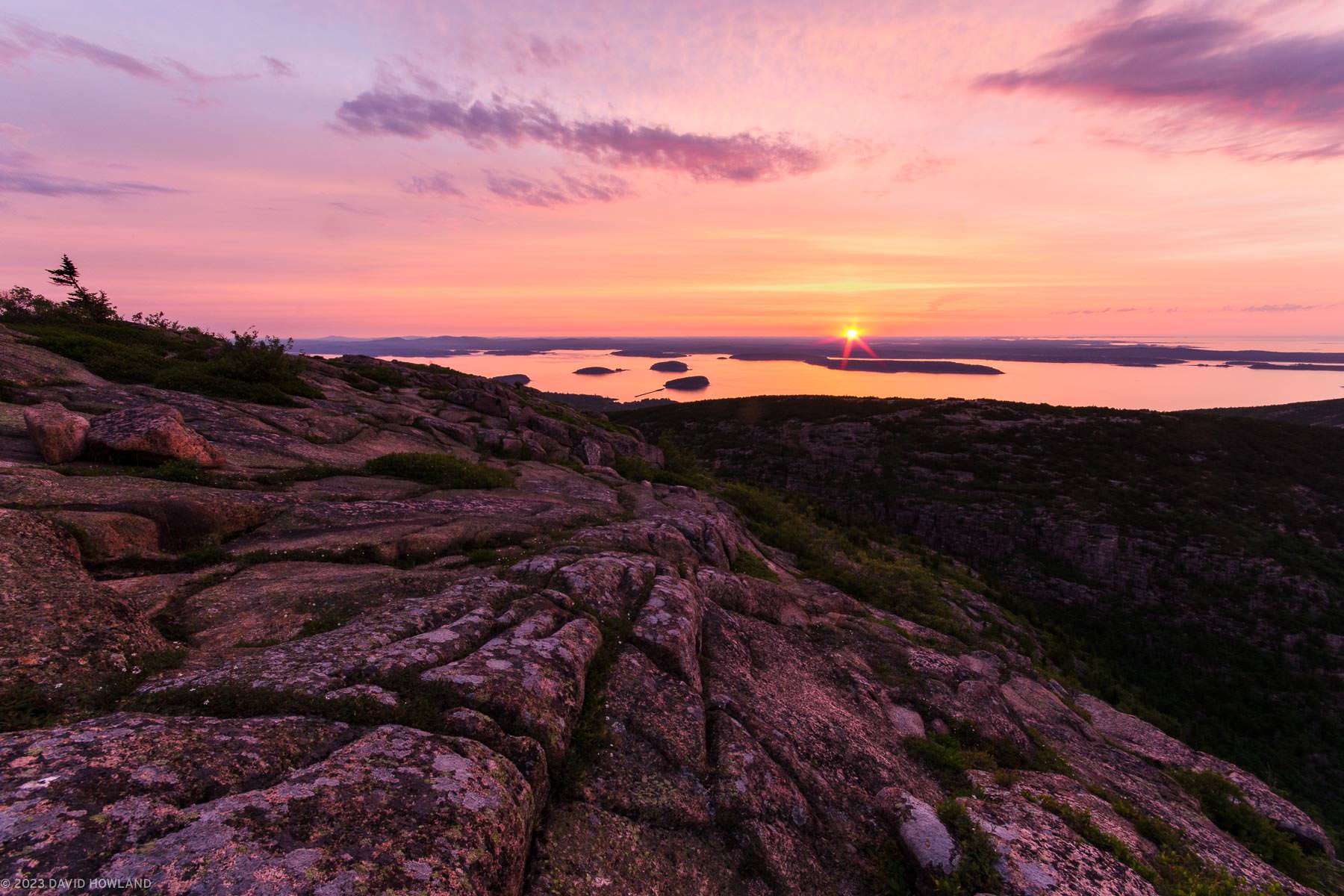 Cadillac Mountain Sunrise
This photograph was taken just as the sun burst over the horizon on the morning of the summer solstice. I had woken up in my tent around 3am to drive to the summit of Cadillac Mountain in Acadia National Park. About half an hour before sunrise the sky began to glow and I explored the granite rocks of the summit until I found this spot.
A portion of the sales of this photo will be donated to Friends of Acadia to help protect and preserve the area for future generations.
Order a Notecard Order a Print
For more information about my print options, check out my prints page.
If you'd like information about a framed print or would like to order a custom size, please use the contact form below to get in touch with me.