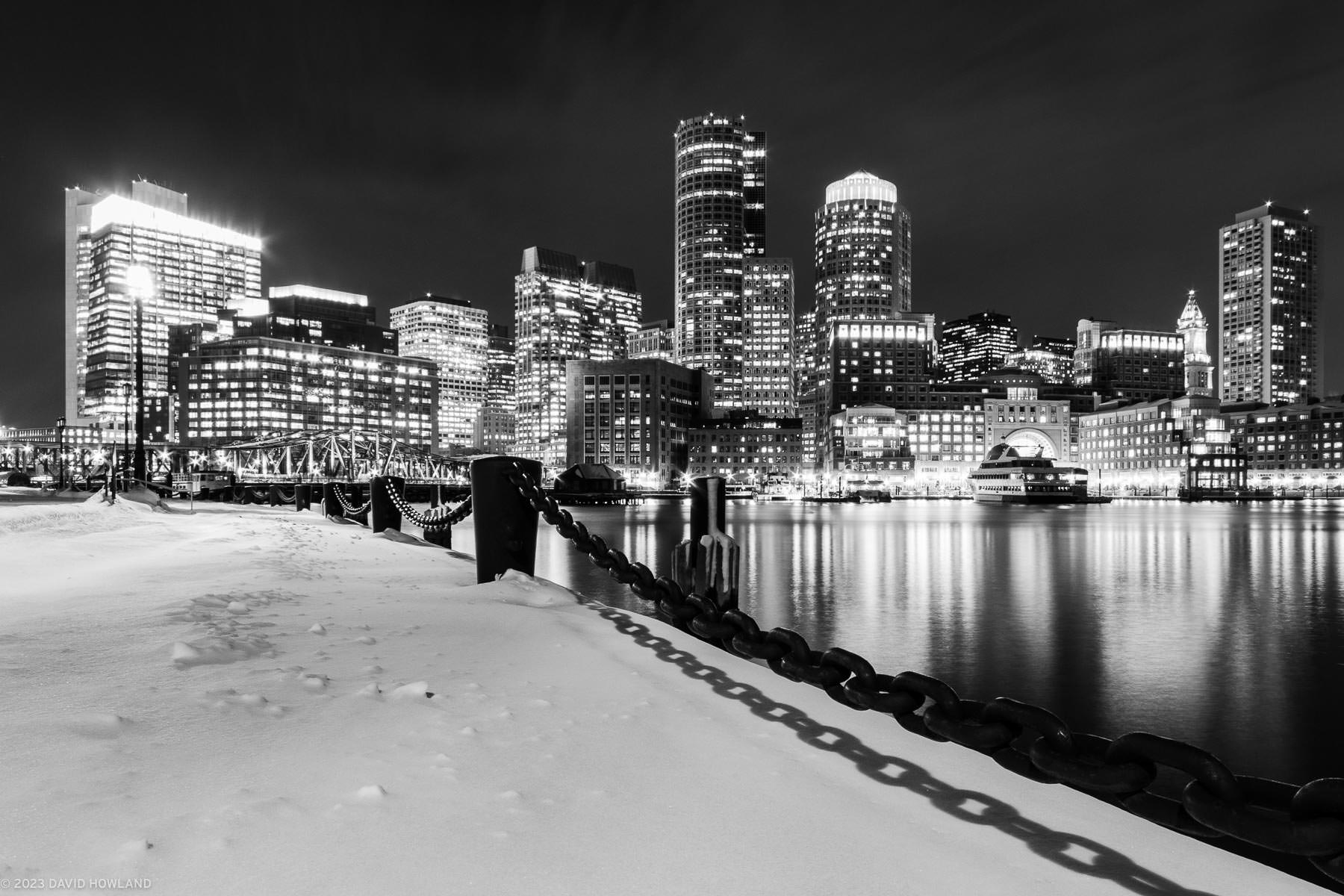 Boston Harbor Courthouse View
This is one of the classic views of the Boston skyline and waterfront, made just a bit colder and snowier. I've been wanting to get out to Fan Pier near the Federal Courthouse to shoot this scene for a while and, as luck would have it, when I finally made it up to Boston on a Friday after work, there was several inches of fresh snow on the ground to make the view that much better.
Order a Notecard Order a Print
For more information about my print options, check out my prints page.
If you'd like information about a framed print or would like to order a custom size, please use the contact form below to get in touch with me.