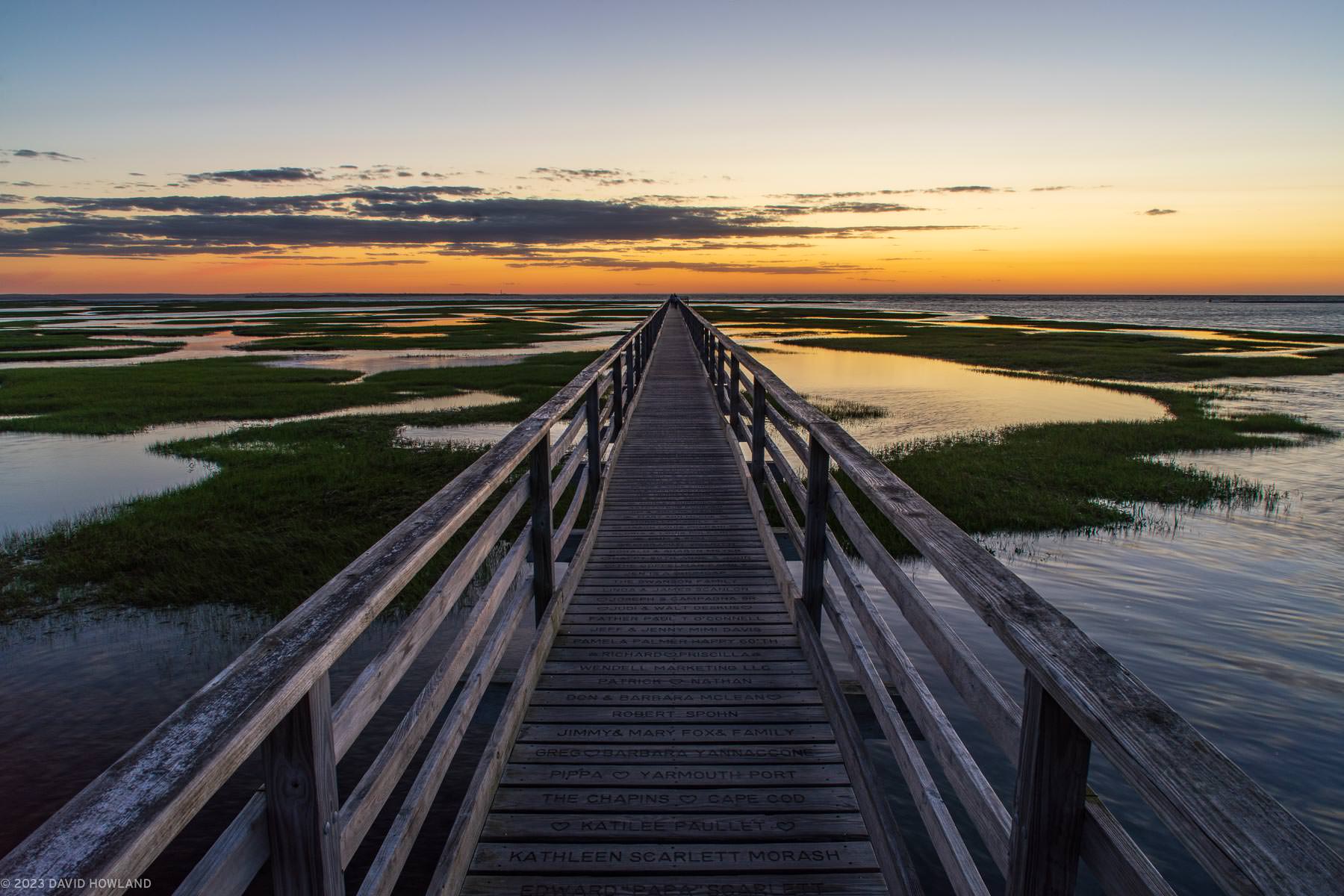 Grays Beach Boardwalk Sunset
View more photos like this: Cape Cod, Sunset
This was one of the best sunsets of 2019 and I lucked out and caught it at an almost empty boardwalk at Grays Beach in Yarmouth Port on Cape Cod. This spot, for good reason, is one of the most popular sunset spots on the Cape. This golden sunset came right at high tide and the flowing water made the scene even more beautiful.
Order a Notecard Order a Print
For more information about my print options, check out my prints page.
If you'd like information about a framed print or would like to order a custom size, please use the contact form below to get in touch with me.