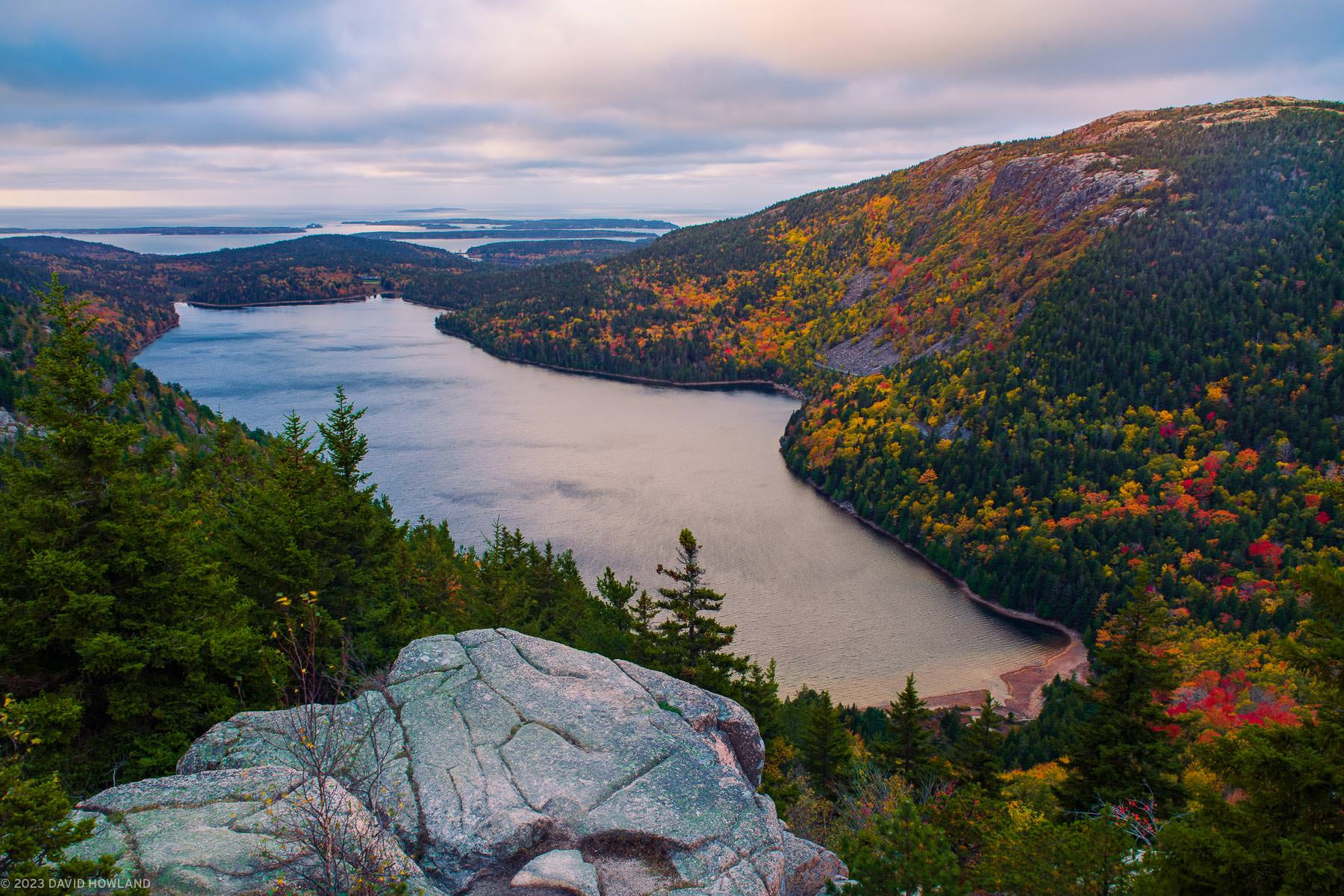 Jordan Pond Fall Foliage
I took this photo in the fall of 2020 on my first photography trip after the start of the COVID-19 pandemic. I started hiking in the dark and reached the summit of North Bubble in time to watch the sunrise over Jordan Pond. The foliage was at different stages in various parts of the mountains of Mount Desert Island and the patchwork effect was beautiful.
If you'd like to order a print or note card of this image, please use the contact form below to get in touch with me. For more information about my print options, check out my prints page.