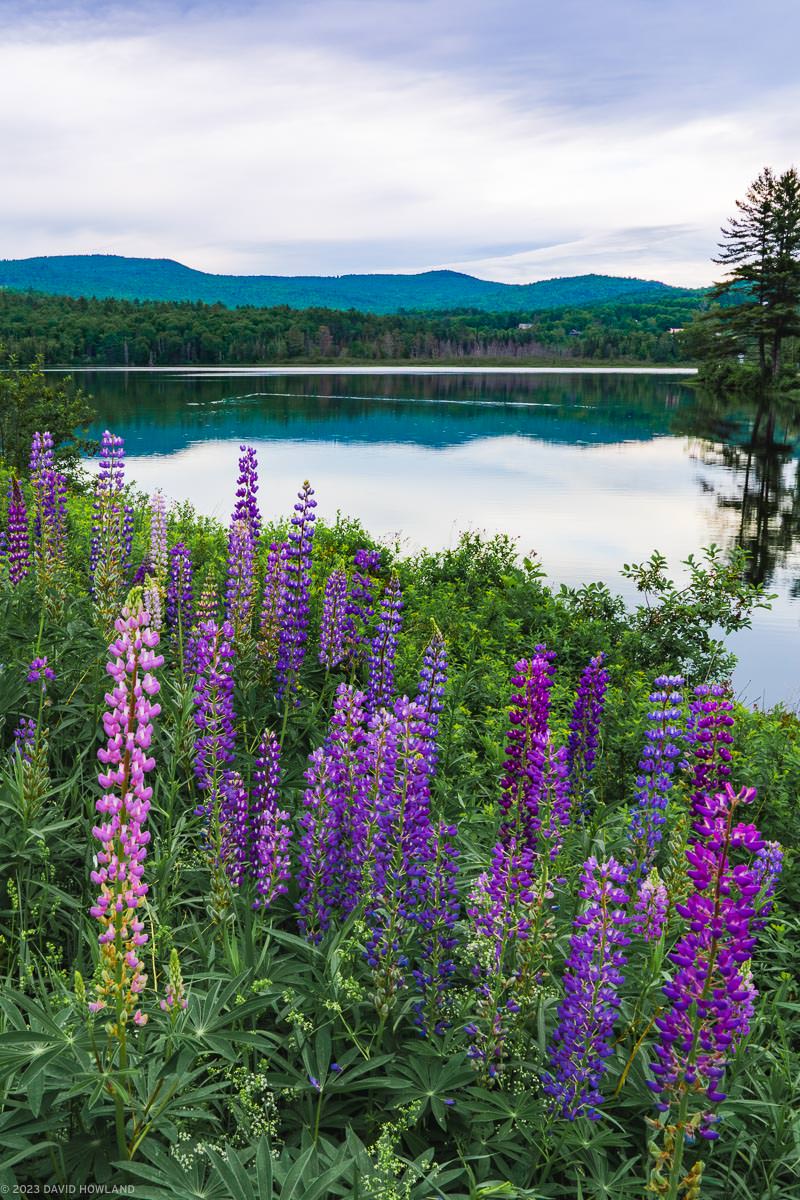 Lupines at Pearl Lake
A field of colorful lupines wave in the light breeze on the shores of Pearl Lake in Lisbon, NH. After shooting sunrise in Sugar Hill, I drove some dirt roads west to check out Pearl Lake. There were a few stands of flowers right along the shore of the lake and I had to park some distance away so as not to block the road. The lake was absolutely still except for a few light raindrops peppering the surface and some birds paddling about nearby. It was a very tranquil and beautiful scene.
Order a Notecard Order a Print
For more information about my print options, check out my prints page.
If you'd like information about a framed print or would like to order a custom size, please use the contact form below to get in touch with me.