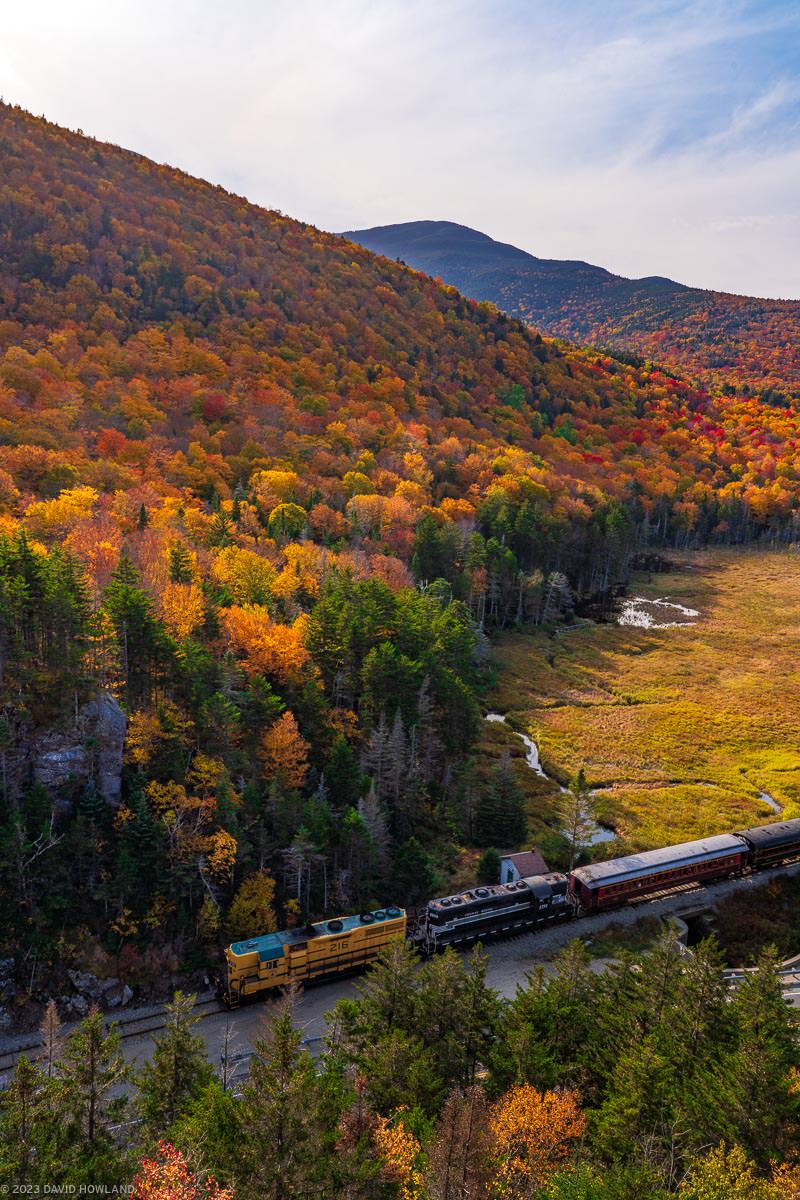 The Mountaineer
This must be the most photographed train in the country for a few days during October. I stayed far away from the cluster* at the trestle in the notch and photographed the Conway Scenic Railroad Mountaineer from a perch above the road with a great view over the colorful foliage on the slopes of Crawford Notch.
Order a Notecard Order a Print
For more information about my print options, check out my prints page.
If you'd like information about a framed print or would like to order a custom size, please use the contact form below to get in touch with me.