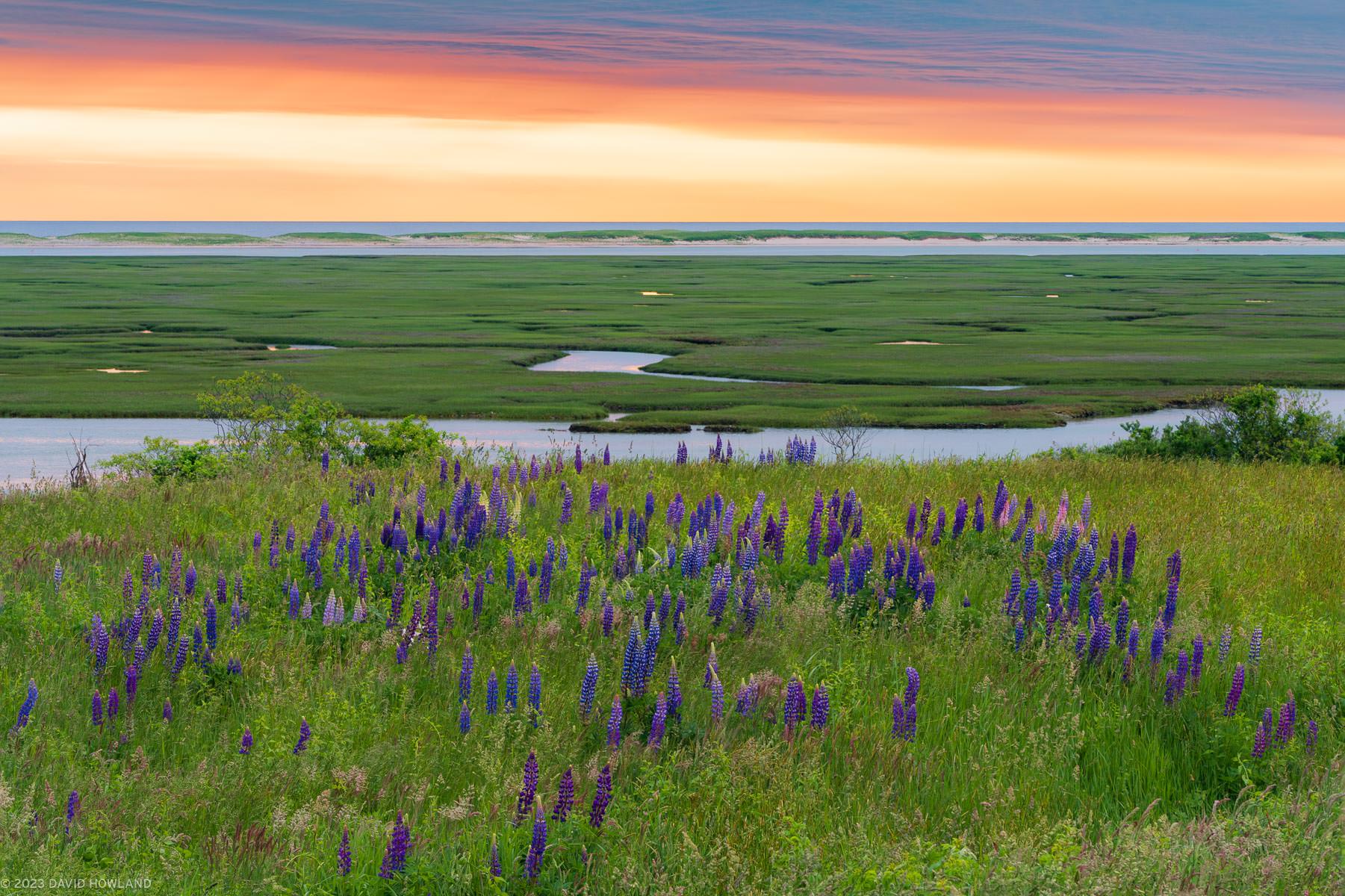 Lupine Salt Marsh Sunrise
A colorful early summer sunrise glows in the sky over a field of blooming lupine wildflowers and a Cape Cod National Seashore salt marsh. This field of lupines is perched up on a hill overlooking the Atlantic Ocean coast. The flowers bloom for about a week every June and make a beautiful sight during golden hour.
Order a Notecard Order a Print
For more information about my print options, check out my prints page.
If you'd like information about a framed print or would like to order a custom size, please use the contact form below to get in touch with me.