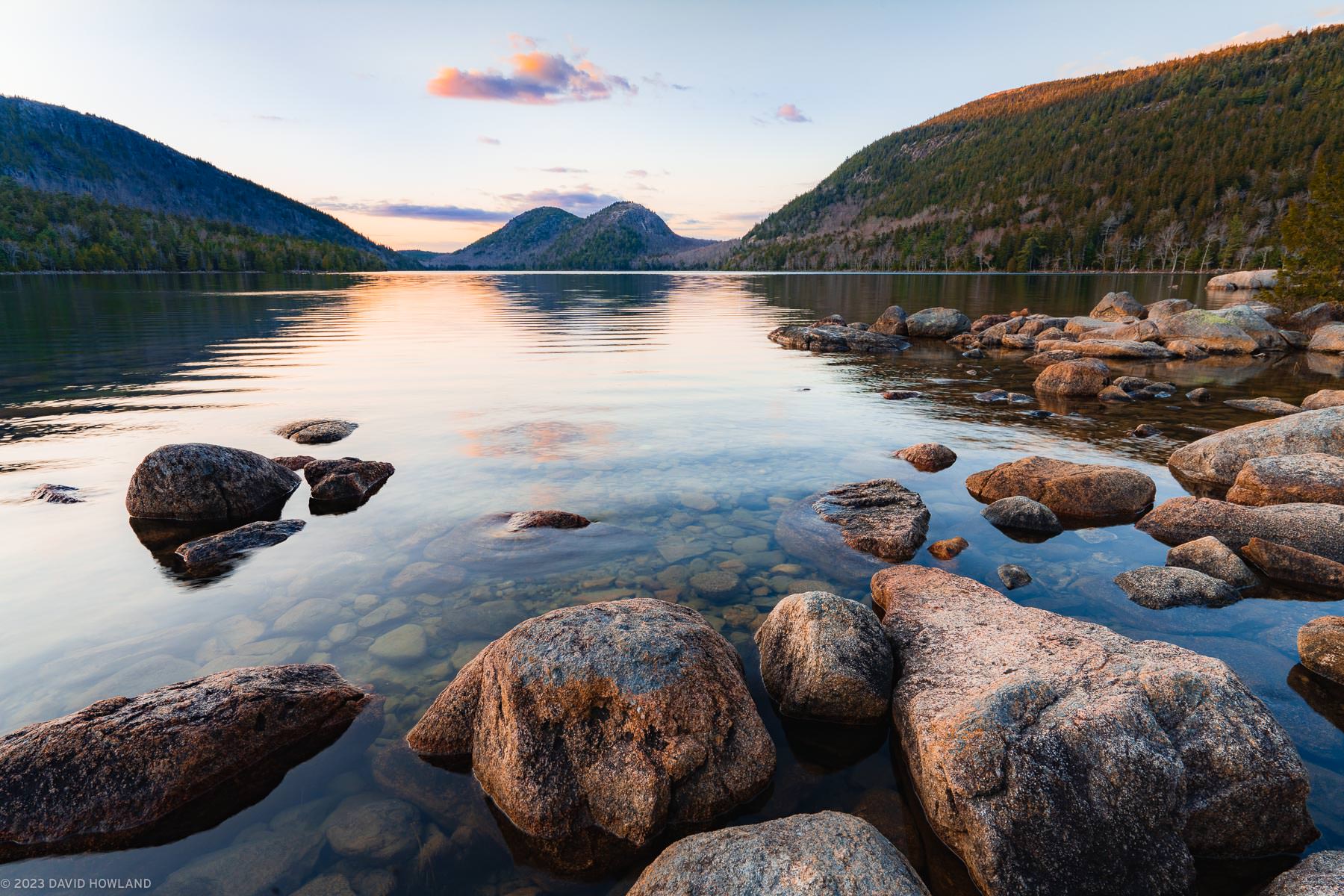 Spring Sunset at Jordan Pond
The sun sets behind North and South Bubble and the rocks and water of Jordan Pond in Acadia National Park, Maine.
A portion of the sales of this photo will be donated to Friends of Acadia to help protect and preserve the area for future generations.
Order a Notecard Order a Print
For more information about my print options, check out my prints page.
If you'd like information about a framed print or would like to order a custom size, please use the contact form below to get in touch with me.